Putting on the Whole Armor, The Panoply of Love
By R. Derek Swire, CS
---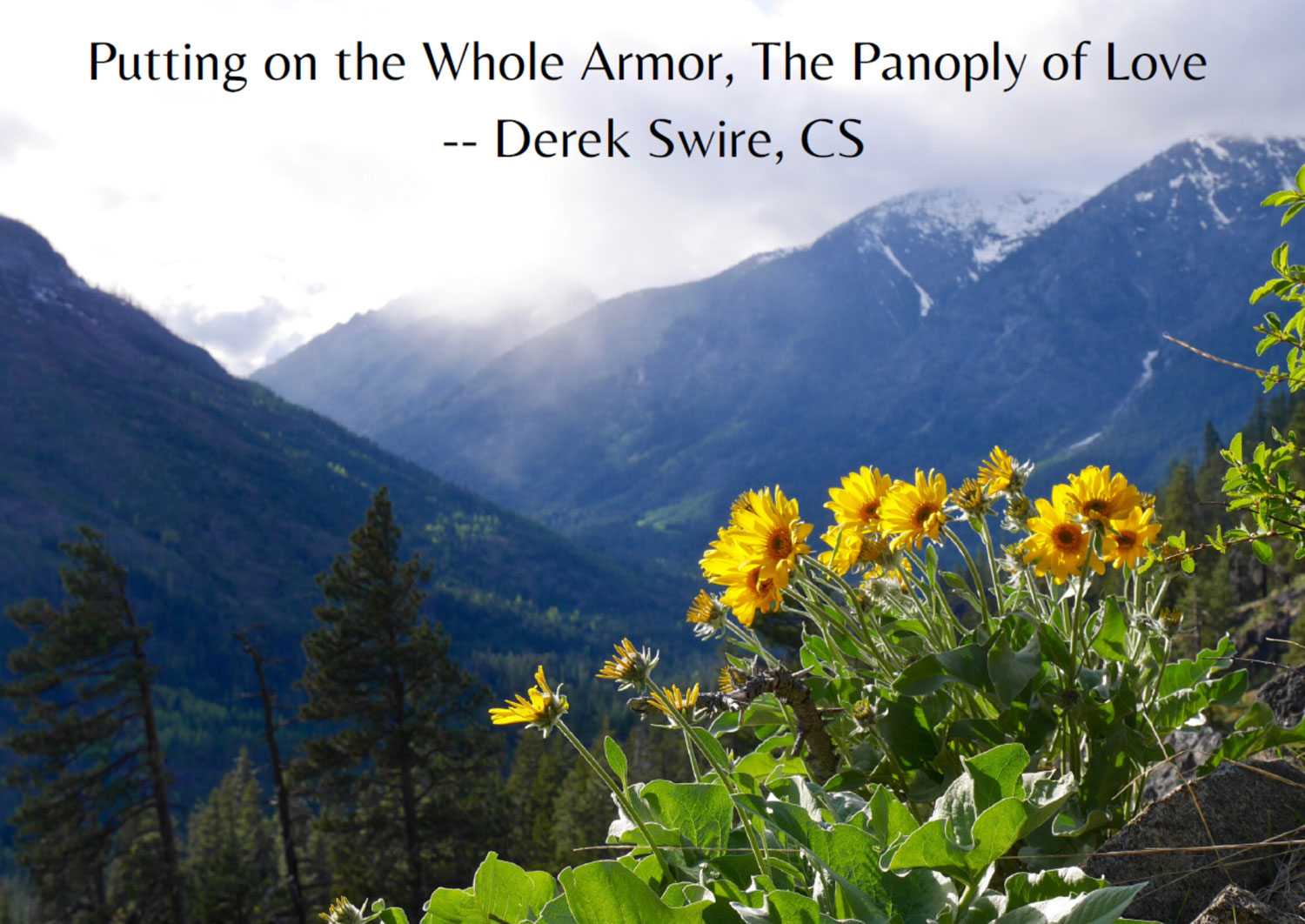 A lifelong Christian Scientist, Derek joined The Mother Church at the age of 12, and, after his move to New York, became a member of Second Church of Christ, Scientist, New York City where he served as usher, Sunday School teacher, Board member and Chairman. He was also a founding member of The Committee for Outreach and Growth. Some of the work of this committee was written about in the "Church In Action" section of the February 1976 issue of The Christian Science Journal.
In New York he began his full career as actor and stage manager on Broadway, major Repertory Theatres and Musical Stock Companies. He was then hired as Managing Director of The Los Angeles Ballet and moved his wife and two young boys to Los Angeles where he worked in the worlds of ballet, theatre and film production. In film, he worked at the Disney Studios and Orion Pictures and was Director of Administration and Human Resources for Phoenix Pictures.
He took Class Instruction in Christian Science with an authorized Christian Science Teacher in 1972 and opened an office as a part-time Christian Science practitioner the following week.
After moving to Los Angeles, he switched his membership to Ninth Church of Christ, Scientist, Los Angeles and served in the same capacities and on every church committee as well as treasurer, First Reader and Assistant Committee on Publication for Southern California. He also continued his work as a Christian Science practitioner on a part time basis.
Fourteen years ago, he left his career in film production and became a full time Christian Science practitioner listed in the Christian Science Journal.
He moved to Flagstaff, Arizona in 2009, and immediately became an active member of the Christian Science Society there.
---
---