"…I climb with joy the heights of Mind…"
Christian Science Hymnal No.136
Really? Oh, yes! Joy is such a liberating companion in our progress Spirit-ward.
It is important that we maintain our joy — that little three letter word that makes our burdens light. We need joy in the journey not just when we reach our destination, and joy in the process, not just the result.
Our Leader Mary Baker Eddy who knew from experience the importance of maintaining joy in sunshine or in shadow writes in our denominational textbook Science and Health with Key to the Scriptures, p. 426:5-8:
"The Discoverer of Christian Science finds the
path less difficult when she has the high goal
always before her thoughts, than when she
counts her footsteps in endeavoring to reach it."
Joy's sweet companion is gratitude. These are two important spiritual muscles. They support and strengthen our ability to maintain our mental equilibrium, no matter how steep the ascent appears to be.
Finally, there is the most important element in our journey and our true source of joy. We are never alone. We have God's companionship each step of the way. It is this sense of divine Love's ever-present help that enabled Mrs. Eddy to write in her well-known poem:
"I will listen for Thy voice
Lest my footsteps stray
I will follow and rejoice
All the rugged way."
Poems 14: 5-8
With grateful love,


Marivic B. Mabanag
Executive Director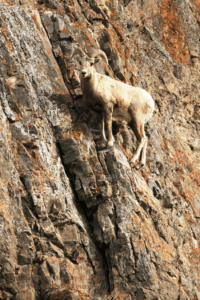 Photo credit: Timothy C. Mayo – Wyoming